When looking at our position in the e-Mobility space, Dana's difference lies in the whole story — the combination of our past successes, present capabilities and application know-how, and clearly-defined strategy for the future. It's these elements, together, that positions us as a global leader in vehicle electrification and hybridization, able to partner with and support OEMs at any stage in their electrification progression, with individual modules or complete, fully integrated systems.
Dana has taken a leading position in vehicle electrification. In fact, with in-house gearbox, low- to high-voltage motor, inverter, controls, and thermal and battery management expertise, we are the only supplier capable of delivering all elements of a complete, fully integrated electrified system across all mobility markets.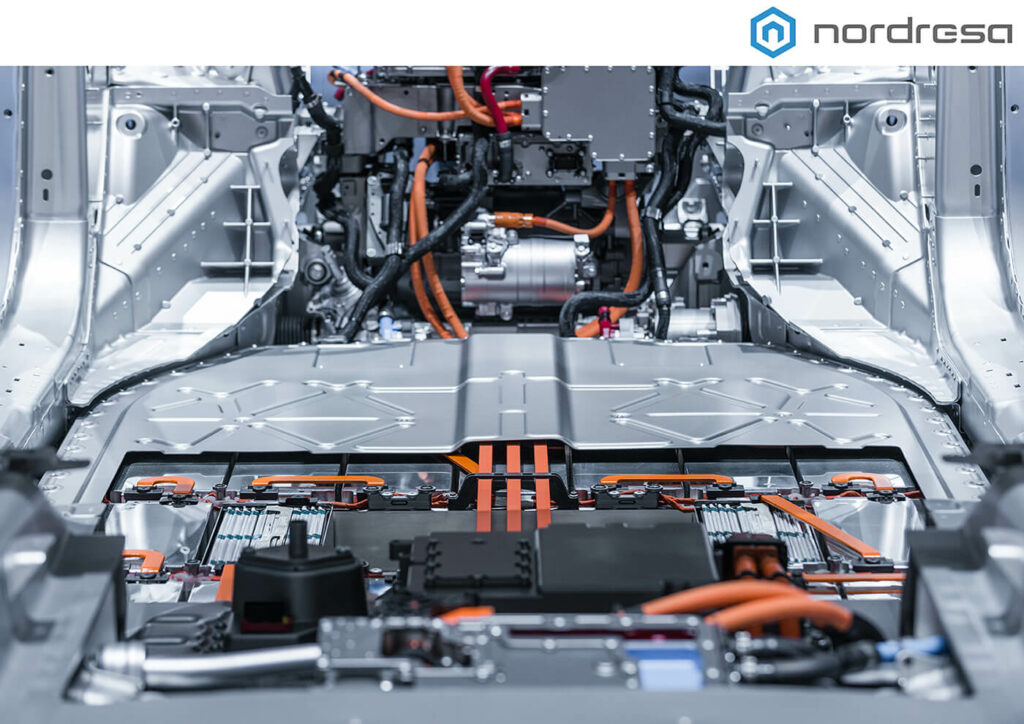 In August, Dana acquired Nordresa, a recognized leader in the development and integration of electric commercial vehicles. This strategic transaction provided Dana with the in-house capabilities to deliver complete, fully integrated e-Powertrains in partnership with our customers. From the battery packs that store the energy, to the e-Propulsion systems that propel the vehicle forward, to the hardware and software that control the various functions, Dana can now offer and integrate it all. With these complete electrification capabilities, we are already collaborating with customers such as Kenworth and Peterbilt to transform traditional medium-duty chassis into complete e-Powertrains.
Nordresa is located near Montreal, Québec, Canada. Dana and Nordresa had been working together for several months on the integration of Dana's Spicer® Electrified™ products into commercial vehicles. The company has an exceptionally talented team that has proven its ability to deliver innovative solutions to the various commercial vehicle architectures. The company employs approximately 40 people.